Competitive Adsorption
Understanding the competitive sorption of water and organics is becoming increasingly important due to the implications of pollutants for overall health and industrial manufacturing processes. DVS is a sensitive technique that can measure two-component adsorption and competition, both in vapor phase and gas phase depending on the system being used.
VOC Capture
Vapor & Gas Separation
VOC Capture
Volatile organic compounds (VOC's) are generated from a wide range of sources and lead to several respiratory and pulmonary diseases, with capturing compounds such as zeolites having pores that can trap VOC's. By being able to measure the sorption of two different vapors using DVS, the performance of zeolites can be characterized under 'real-world' conditions.
The DVS method can also be used to see competition between vapor sorption in real time. This characterization tool is vital for formulating better VOC-capturing materials.
Notes:
DVS Application Note 65: Impact of Relative Humidity on the Adsorption of Volatile Organic Compounds by Porous Materials – Two Component Sorption Study. | Request a copy
Vapor & Gas Separation
Microporous materials like Metal Organic Frameworks (MOF's) and zeolites are ideal for use in separation processes due to their selective ability to separate one compound over another. Gas separation is important in industrial processes for manufacturing chemicals, polymers, plastic, and fuels. While this is energy intensive, MOFs can perform these separation abilities based on their porous structures.
DVS can be used to characterize the performance of MOFs in gas separation processes, with the ability of DVS Vacuum to measure sorption of gasses at different relative humidity.
Notes:
DVS Application Note 51: Gas Capture and Vapour Separation by Microporous Materials | Request a copy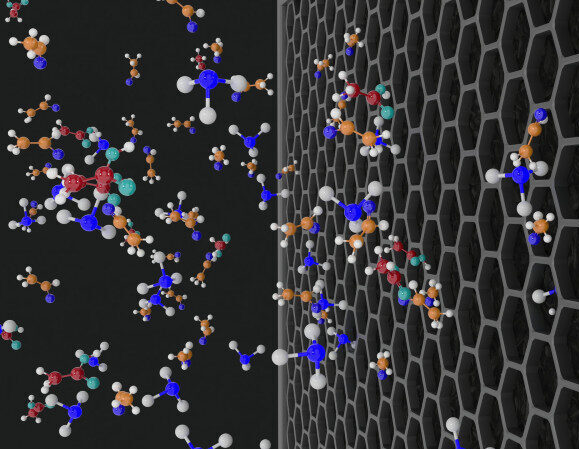 Competitive adsorption with our instruments
Discover how you can measure competitive adsorption in your samples using our innovative instrumentations.